Rent a car in Cannes
Summer as winter we all want to enjoy a stay on the French Riviera but how to get there on her own and safely?
Cannes and its tourist paradise
Cannes is a famous city on the French Riviera with its inescapable Croisette, its Festival de Cannes, its beaches, its sunshine all the year.
City located west of the Alpes-Maritimes on the French Riviera in the Provence Alpes Côte d'Azur.
The charms of the city of Cannes go well beyond the famous Festival de Cannes. Le Suquet where the old town is located is a set of small colorful streets hiding the Château de Castre and its museum of Mediterranean culture. With a boat you can discover unusual places not far from the old harbor: the Lérins Islands. These islands bring together the Saint-Honorat island housing an ancient monastery and the island Sainte Marguerite and its strong Vauban.
Whether you enjoy your holiday in Cannes, a mild winter or one of the many conference that takes place throughout the year, placing Cannes the second destination after Paris conference in France, you will need a means of locomotion. Your best solution on Cannes and the countryside? Mc Luxury Rental!
Whatever you want the company Mc Luxury Rental found in its stock of how to answer to your request in order to allow you to enjoy your journey and make it more amazing that you prefer  Italian brands like Ferrari or Lamborghini or German brands  as Audi or the very class Mercedes  we will propose you all the beautiful models of each brand. The car rental company offers a wide range of cars  from city cars such as the Audi A1 sports or the famous Mini Cooper to sports car like the Lamborghini Aventador with his aggressive style and elegance of the Ferrari California T.
If you're more family holidays surely you are looking for a spacious, dynamic, comfortable car to visit, travel and enjoy a lot so 4×4, SUV that we propose to you are the solution. We offer the Range Rover Sport if you like sporty driving the Range Rover Autobiography for dynamic handling on any road or our Range Rover Vogue for its refinement. No, you are quite 4×4 Mercedes? We offer the best models of the German brand: the GL for its versatility and agility, GLE for elegance combined with the passion, the GLS to enjoy the best in all fields, the antique design of the G63 and G350 as well their robustness. We also offer you vans for conferences together or holiday many families.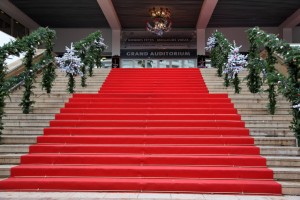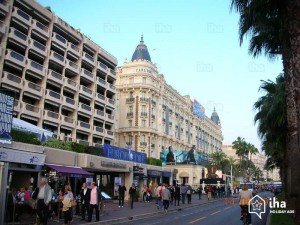 There are no other solutions …
With its three casinos, its beautiful beach and its many festivals, Cannes never sleeps, so enjoy.
Cannes is a developed and tourist city where you will find everything you need. Moreover, the quality of the service you can find in Mc Luxury Rental.
In order to your holidays are always about fun you will have advantage of our offer on the most iconic and sporting models of the German brand like Porsche or Ferrari Italian. Your journey whether professional or family you will have to spice it to make it memorable, to experience incredible emotions.
Mc Luxury Rental will offer you the answer. The only solution is unique for you. A solution for your application. Our team of experts will review what you want in every detail and as soon as possible in order to answer your expectations.
Furthermore, we offer a fast delivery service in less than an hour wherever you are. We can deliver a car to your home before you leave on holiday to your hotel for your outings, airport, etc. The company offers you the possibility to succumb to a full service and guarantee to deliver your car for your holidays on the Croisette, Cannes.
Cannes is well served by numerous highways including L'Autoroute du Soleil but mostly it has the airport of Nice Côte d'Azur located less than 30kms and accessible in less than 30 min. The airport of Nice Côte d'Azur is an international airport, is the third French airport. Cannes also has a small airport in its territory.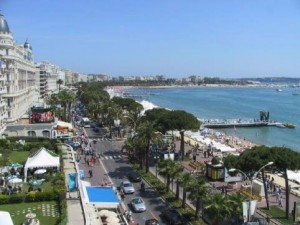 Quality of services
Mc Luxury Rental is the only company listening to you, to answer of your needs and which can deliver a car in less than an hour. This benefit is even more complete than the international recognized brands car are perfectly equipped to deal with the weather and the roads you will meet in Cannes or the back country.
Never being in the shelter of a problem the team of the company MC Luxury Rental is able to make available to you assistance wherever you are in Cannes and surroundings: the beach resorts, the hinterland of Cannes the neighboring villages, the Croisette, etc.
This type of service before and after rent make our company one of the few to offer such services on the market of the French Riviera. We managed to retain our customers through the quality of service we provide to our customers as well as our large choice of car brand answering all possible expectations. Whether you want to relax and enjoy a ride after a day at the beach or working in a sedan like the Mercedes S class for its sporty elegance or in the Maybach limousine or just in a sporting city car like the Audi A1.
But who are we ?
Meet all your needs is a priority for us. Our team is professional and will bring the best solution to answer your wildest desires.
Our presence and reactivity can answer to your requirements with our large choice of amazing cars. This is a result of our 7 years of experience in luxury car rental that we learned to understand your needs and your desires.
During those seven years and still our motto is reactivity. A reactivity that will not disappoint you and is set up to make your stay and your rental goes in peace.
At your service and here for you, you can rely on a professional and strong team that will go all out for you.
The full team is waiting for you and will study the best solution for you.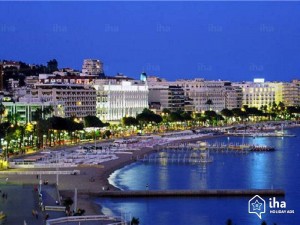 Discover other city :