Rent a car in Milan
Milan is a city lying north of Italy. It is the capital of the Lombardy region of Italy and the country's economic capital.
Milan is a modern city that has retained a charm thanks to its grandiose monuments. A town famous also for fashion and its many luxury shops.
At the heart of the city you will be able to visit the Duomo Cathedral that is an architectural wonder and its place: Piazza Duomo where the Vittorio Emanuele II Gallery in which housing the shops of the most prestigious couture names.
Milan and its essential places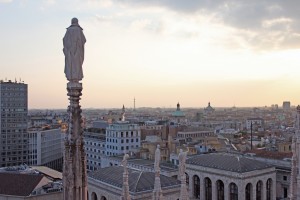 Other essential places are to visit and thanks to the company Mc Luxury Rental Car you can enjoy Milan. We are a luxury car rental company. So you can rent a small city car to walk the streets of Milan and do your shopping. The Mini Cooper convertible is perfect for the summer holidays, it has a very authentic side that will go perfectly with the atmosphere of the Dolce Vita. We can also offer models like Audi or Mercedes. If you prefer more space and we offer you the opportunity to choose different sedans and limousines. Classy we can offer the Rolls Royce models that blend perfectly with Italian elegance like Ghost or Phantom. Mercedes models that we propose are also spacious and luxurious. Some models are also available as a convertible.
A perfect stay with Mc Luxury Rental Car
We offer you the possibility to deliver the car where you want. At home, at your hotel, at the train station or at the airport. Milan has three airports. Linate, Malpensa and Oria al Serio (Bergamo). Our service guarantee you a delivery car hire in less than an hour. Also, never being in the shelter of a problem we will make available assistance. Our service is of the highest quality thanks to our team of experts on hand to answer all your expectations.
You can also visit the Teatro alla Scala in its magical atmosphere aboard a luxury car like a Ferrari or a Lamborghini representing Italian brands. Various models are available as the 488 GTB, the Huracan, or some Aventador convertible models to enjoy a summer sun.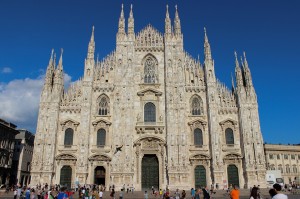 Milan is also the "La Cène" by Leonardo da Vinci, an exceptional masterpiece located in a former Dominican convent. Then the Chateau Sforzesco, museums and its beautiful garden in the city center and many museums to visit as the Brera, Science and Technology, … and finally the San Siro Stadium, also known as temple of football or the Scala del Calcio where you can watch the matches going there with our 4×4 / SUV of the Range Rover brand, BMW or Audi. The Range Rover Vogue and Sport Authentique models are spacious with a square design. Mostly they are imposing an irreproachable quality and their modern interior. BMW 4×4 have a slim design like the Audi 4×4.
Mc Luxury Rental Car is a trusted company that keeps its customers for over 7 years with professionalism and a great selection of luxury car rental. Our presence and reactivity can meet your requirements with our large choice of cars exceptions. Reactivity is our motto, our customer service is set up to offer you the opportunity to enjoy without thinking.
See you soon at Mc Luxury Rental Car.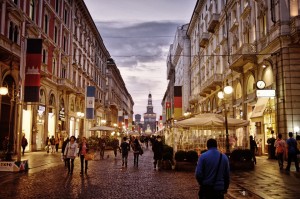 Discover other city :