Luxury cars in Saint Tropez
Saint Tropez is a town on the French Riviera, it is considered the capital of French showbiz. It is a small village in southern France the most famous in the world always surprising in its simplicity and its traditional appearance.
Saint Tropez is a tourist  and dynamic town especially during the summer period. If you want to visit this little typical corner of France Mc Luxury Rental is your solution. We offer a large choice of luxury cars in order to enjoy a break at the height of your expectations.
Saint Tropez the place to be
Place of luxury and the jet-set you'll probably compete in renting our most beautiful sports cars like a Lamborghini Aventador, the charm of a Ferrari or a classy Audi R8.
The famous port of Saint Tropez show you its most beautiful yachts making the most curious dream while its narrow streets, its inescapable Place des Lices you will fall for their authentic beauty.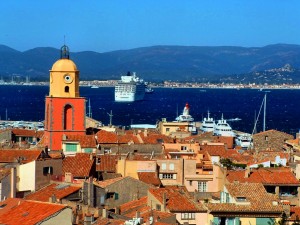 Like our luxury cars you will find many luxury shops, haute couture. You can then rent a small city car to walk the streets of Saint Tropez for your shoping: just like the streets of Saint Tropez we offer for example the model of authentic Mini Cooper convertible it will allow you to enjoy the sun and make your holiday unforgettable. A city car like the Audi A1 will allow you to combine the sporty and classy of a city car, spacious inside, but compact enough it will allow you to park and sneak simply in the streets.
This village is particularly known for the popular international event in September : Les Voiles de Saint Tropez where you can go in  family by renting a 4×4 / SUV like the Range Rover Sport if you like sporty driving, the Range Rover Autobiography for dynamic handling on any terrain or our Range Rover Vogue for its refinement. If you're more Mercedes? We offer the best models of the German brand: the GL for its versatility and agility, GLE for elegance combined with the passion, the GLS to enjoy the best in all fields, the antique design of the G63 and G350 as well their robustness. We also offer you vans for conferences or holiday in family.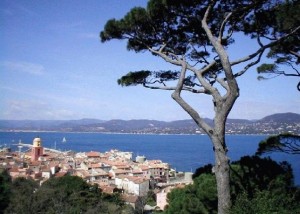 Feel like a star thanks to Mc Luxury Rental Service
Mc Luxury Rental offers a unique service worthy of star service. Wherever you are you will be delivered maximum an hour after your order. Our professional team is entirely at your disposal to asnwer your request. As a star you can order our limousines or large luxury sedans like the Rolls Royce models that combine very classy, elegance, robustness and dynamism or spacious and classy Mercedes models.
You can also come and watch by renting a car in Mc Luxury Rental to other known Saint Tropez events like the Grande Braderie, the Festival des Pêcheurs, the Festival des nuits du Château de la Moutte, etc. Our company may file your car wherever you are: in one of the many hotels present on the French Riviera, the Nice Côte d'Azur International Airport ranked number 3 of french airports located less than 100km or to airport Toulon-Hyeres located 52kms but being served by fewer destinations.
You will enjoy our offer on the most iconic and sporting models of the German or Italian brands like Porsche and timeless class, Ferrari for its dynamism and speed and McLaren  to make your stay unforgettable.
Whether your stay is business or family you will have the spice it and what better way to spice it thanks to a good company car Mc Luxury Rental?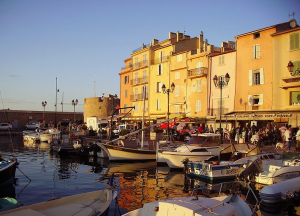 Holidays should be about fun this is why our company, Mc Luxury Rental, makes you available assistance wherever you are because we are never in the shelter of a problem.
The company Mc Luxury Rental offers the possibility of succumbing to a complete service and a unique customer care in delivering your cars in less than an hour and offering assistance. This is what our loyal customers for 7 consecutive years with a only slogan reactivity in order not to disappoint our customers.
Mc Luxury Rental will offer the answer. The one and only solution for you. A solution for your request. Our team of experts will review your application in every detail and as soon as possible to answer your expectations.
At your service and here for you you can rely on our team of experts.
Discover other city :