Rent a luxury car in Portofino
Portofino is a village on the Riviera Ligure, one of the most prestigious destinations in Italy.
Located just 200 kilometers from Monaco, Portofino is often referred to as "Little St. Tropez of Italy"
In Porfino, you will live the Italian Dolce Vita. This village overlooking the sea offers a sumptuous panorama, thanks to a unique setting consisting of natural coves, colorful houses and green hills planted with pines, olive and palm trees.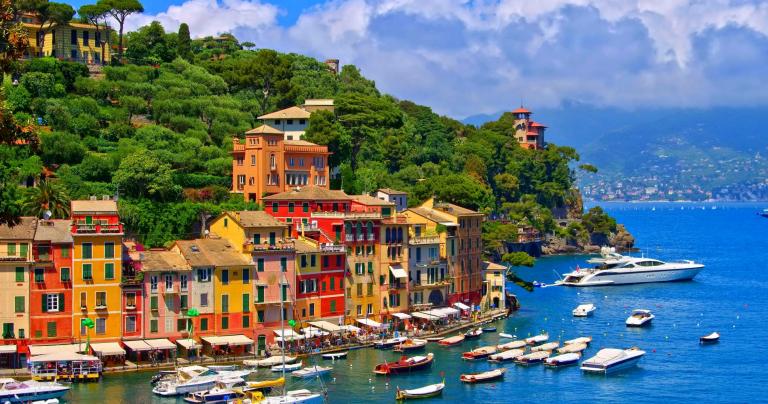 Portofino and its essential places
A dinner at the famous Piazza Piazzetta, treat yourself to excellence by renting a Rolls Royce Dawn. This luxury convertible car will amaze all your senses during your holiday in the bay of Portofino.
Hire an exclusive Rolls Royce
and accept the invitation to the automotive cruise of the most exclusive Rolls Royce Cabriolet on the planet. With its "Dawn" model, the English brand has been able to perfectly represent the pinnacle of luxury.
To enhance your idle stay on the Italian coast, we suggest you rent a sport car such as a Ferrari 488 Spider. Or even better, rent a Ferrari Portofino, worthy heir to the Ferrari California. On the playground of the jet set for decades, give yourself a sports car rental.
Hire a Ferrari 488 Spider
in Portofino will be an amazing experience.
All the summer, the port of Portofino is home to the most luxurious yachts. If you also want to enjoy a sunny day on the mainland of the Riviera Ligure, our team MC Luxury Rental recommends you to rent a luxury car in Portofino. Rent a luxury SUV such as the Range Rover, a Mercedes-Benz GLS or a BMW X5.
The Bentley Continental GT Convertible will be the ideal rental cabriolet car for you to go shopping in the luxury boutiques of the historic center of Portofino. The largest French (Hermès, Chanel, Dior…) and Italian houses (Fendi, Prada, Gucci…) will be delighted to welcome you. The Bentley GTC will also become your best ally for discovering the art galleries of the fishing village.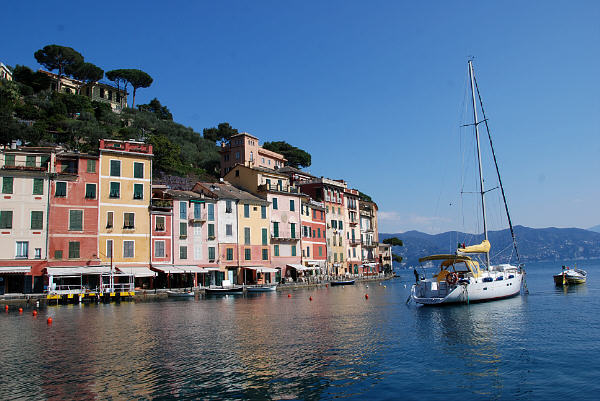 Portofino the mythical place
Portofino is also the mythical place to go on a glamorous and romantic getaway. On this occasion hire a luxury cabriolet car to go to the seaside resort of Santa Margharita Ligure. On board a convertible such as a Mercedes-Benz E-Class or an Audi A5 convertible, you will discover Santa Margharita Ligure which also has beautiful beaches.
During your stay, you can go to the Cinque Terre for an exceptional excursion. Rent a 4×4 such as the
Mercedes-Benz G63
AMG, it will offer supercar power while remaining comfortable despite sometimes hazardous roads.
For your trips from Genoa Airport to Portofino Bay during your holidays, renting a luxury sedan will be essential. Hire a Mercedes-Benz S-Class limousine or rent a BMW 7 Series. With family or friends, you will travel in first class aboard a luxury sedan-type car.
A sensational getaway with MC Luxury Rental
Specialized in the rental of luxury cars, our company MC Luxury Rental offers you the delivery of your vehicle in Portofino. Our driver will deliver your rental car to your hotel, at your port location, in your sumptuous private villa, in a heliport …
Our luxury car rental agency can also organize the delivery of your vehicle in one of the surrounding cities.
Portofino Bay is just 45 minutes from Genoa Cristoforo Colombo International Airport, and two hours from Milan, Florence or Nice. We suggest to our customers a delivery of the vehicle at the airport of Milan-Malpensa or the airport of Florence Peretola or at the railway station of Milan Centrale or Nice Ville.
Our high-end car rental company provides you with a large car fleet in Portofino. We offer city cars like the Mini Cooper S cabriolet, supercars such as the Porsche 911 S convertible, SUV such as Range Rover Sport and luxury vans such as the Mercedes-Benz V-Class …
Our professional team is at your service and at your service. See you soon at MC Luxury Rental.