Rent a car in Rome
Rome is a  famous city of  Italy for its many ancient monuments, its history and its culture. The city is also famous thanks to the charm and the beauty of its many squares representative meeting places and relaxation.
Rome: the best
Rome is a beautiful city where many monuments to visit. First most famous: the Vatican, essential site where the Pope lives. A place of splendid architecture. In result the sites of ancient ruins including the Colosseum, the Pantheon, the Baths of Caracalla, the catacombs, etc. These places represent centuries of history.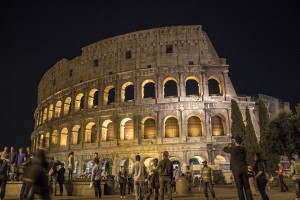 Rome will also offer you the opportunity to enjoy a relaxing moment while admiring the beauty of a place, an architecture as on St. Peter's Square, instead of the column, the Trevi Fountain, etc.
To facilitate your access to Rome the company Mc  Luxury Rental Car is also based in Rome and will allow you to rent a car in less than an hour. Rome is a city where you can enjoy a small city car such as an Audi A1, Mini Cooper, or a small BMW  series 1. If you are a family we can also offer 4×4 and sedans like BMW x5, or the modernity of the Range Rover Vogue, Sport, or finally the agility of Audi. Unlike 4×4 luxury sedans that we offer have a sleek and elegant design. You can find your happiness among the Rolls Royce Ghost, Phantom, Drophead or the Mercedes, Audi or BMW.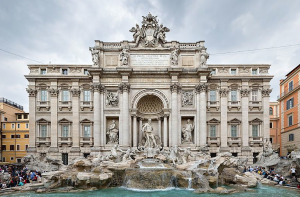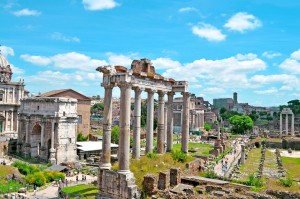 The area around Rome are also places to visit and where you'll need a car. With our car brands you can drive safely and calmly to Tivoli or the Lake District. Tivoli is a total resting place surrounded by greenery, the Lakes you will offer many walking and away from the city for a moment. Ostia Antica on the coast, 20 kms from Rome, you will present the ruins of the ancient city port.
These visits will be more enjoyable with family on a 4×4 offered by our company. A Range Rover for his sportsmanship, a BMW x5 for its elegance, or an Audi for its dynamism.
Quality service for you
From Fiumicino airport you can simply access your hotel by renting a car. Mc Luxury Rental Car company offers you a car at the time wherever you are. But also from Termini train station, main station of Rome.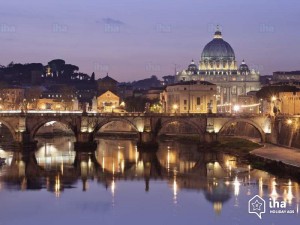 Our company is based in Italy, including in Milan. It is through our 7 years of experience as we continue to retain our customers. A team of experts is available to answer your questions, your needs, and find the best rental for you and your needs.
Our motto is responsiveness. We want to offer a unique and impeccable service. Never being immune to a problem Mc Luxury Rental Car offers assistance.
To make your stay more fun we suggest renting sports models available with Ferrari, Lamborghini, Bugatti, or Audi.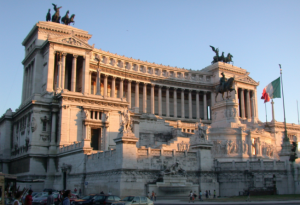 La Dolce Vita can live the time of a short stay in a Lamborghini Aventador Spider, let you enjoy the city hair flying in bright sunshine or a walk around aboard an elegant and sporty Audi R8. A sporty and unique experience that you will live through the company Mc Luxury Rental Car.
Do not think more, contact us!
Discover other city :