A hassle free rental !
Today we will give you our opinion on the ideal development of a
luxury car rental
, whether it is a sports car hire in order to discover the joys of different brands of prestige like for a Ferrari rental or even a Lamborghini rental.
We will also tell you about an SUV rental such as a Mercedes rental or Range Rover rental, both brands occupying a very large place on the market.
To complete our article a rental of a convertible such as a Mercedes E class cabriolet or even a mini rental Cooper cabriolet
Your budget!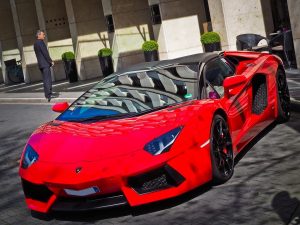 As you can understand rent a Bentley or
rent a Ferrari
, will not be a thing accessible to everyone.
 It's necessary to take into account several criteria for example if you wish to rent a Ferrari in Monaco, or even rent a Lamborghini in Cannes several worries could arise.
 The first will be the cost of the rental. Renting a Ferrari in Nice starts to be accessible from 1200 € for a day with a duration of 7 days minimum, to rent a Bentley in Cannes will be available from 1200 € for a day The alternative can be rent a Porsche convertible in Monaco where we will arrive at 600 € per day or even rent an AUDI in Monaco. Beware of renting a Ferrari in Saint Tropez or renting a Ferrari in Marbella can be at different rates. Defining your vehicle Rent a Ferrari in Monaco or rent a Lamborghini in Monaco, everything is feasible we are at your disposal so that you can rent a car in cannes that makes you satisfied. No one knows you better than you and we are at your disposal to bring you our recommendations according to your needs, whether it is to rent a prestigious car or to rent a Mercedes convertible in Nice we do our utmost to satisfy you.
The security deposit.
To rent a luxury car in our establishments we ask for a guarantee. This will be returned at the end of the rental if there is no extra extra. Renting a Car is very easy however you must deposit the deposit, this one varies if you rent a McLaren or if you
rent a Mercedes E-class cabriolet
. Learn more about this. What is an extra? This is an unplanned cash outflow. It may happen that when you rent a Porsche in Nice or any other rental such as the rental of a Range Rover you exceed the number of kilometers stipulated in the contract, they will be billed to you at km, and the tariff on the contract. Be careful and notify the rental agency beforehand. An extra invoice may be made if the vehicle is not delivered within the specified time. For example if you rent a Maserati in Nice and you keep it for three more days we have to cash them. If you damage the vehicle when you rent a Ferrari, we will charge you for the repairs. Filling of your Lamborghini or any other vehicle must be done before returning It is important to know all these elements to avoid any inconvenience.
Provision of the vehicle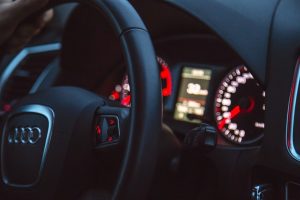 If you rent a Bentley in Cannes our team will be happy to deliver the vehicle to your convenience. You need your luxury car rental at Nice airport? We can do that as well. We are at your service so that you can
rent a SUV in Nice
without any worries. Your loyalty is rewarded !
 Know that our company likes to know its customers and trusting us to rent a Bentley in Nice or
rent a Porsche in Nice
we will know how to show us happy. With the MC Luxury Rental loyalty card you get up to 15% discount. The latter is obtained after renting 3 vehicles from the rental sports cars range, no matter the location.
Thanks to our logistics we will be able to help you to rent a Maserati in Cannes like rent a Ferrari in Paris or rent a Bentley in Monaco.