Our car rental agency MC Luxury Rental, based in Monte Carlo in the Principality of Monaco, is pleased to offer you a wide range of sports cars.
Among our many rental vehicles, we have a fleet of sports cars of the most prestigious brands such as Ferrari, Lamborghini, Porsche, Bentley, Rolls Royce…
One of the most famous of them is of course the Ferrari 488, a significantly improved version of the Ferrari 458 Spider.
Presented in Switzerland at the Geneva Motor Show 2016 in Blu Corsa color, The Ferrari 488 opened a new chapter in the history of sports cars.
Our professional team has selected for you convertible models of the Ferrari 488 GTB.
At the wheel of this supercar, you will live an exceptional moment. Rent a Ferrai 488 Spider at MC Luxury Rental will be a real moment of pleasure.
Strength, splendor, excellence perfectly characterize this luxury racing car.
You have certainly already admired a Ferrari 488 Spider on the Place du Casino in Monte-Carlo, Monaco or on the Croisette in Cannes.
At first glance, his sports lines are ultra sophisticated. The Italian manufacturer has not missed any details, each element has been designed for optimal aerodynamics. Air intakes, carbon elements, controlled damping, aluminum chassis, electronic differential …
Among the most powerful cars on the planet, the Ferrari 488 Spider is radical while remaining elegant.
The cabin of the sporty Ferrari 488 Spider is no less comfortable. The brand of prancing horse has developed a sleek but effective interior. When you rent a Ferrari 488 Spider in Saint-Tropez, you will notice that all the controls are geared towards the pilot. The bucket seats with headrests are decorated with padded leather. GPS navigation screen integrated in the cockpit. Lift system to elevate the sports car.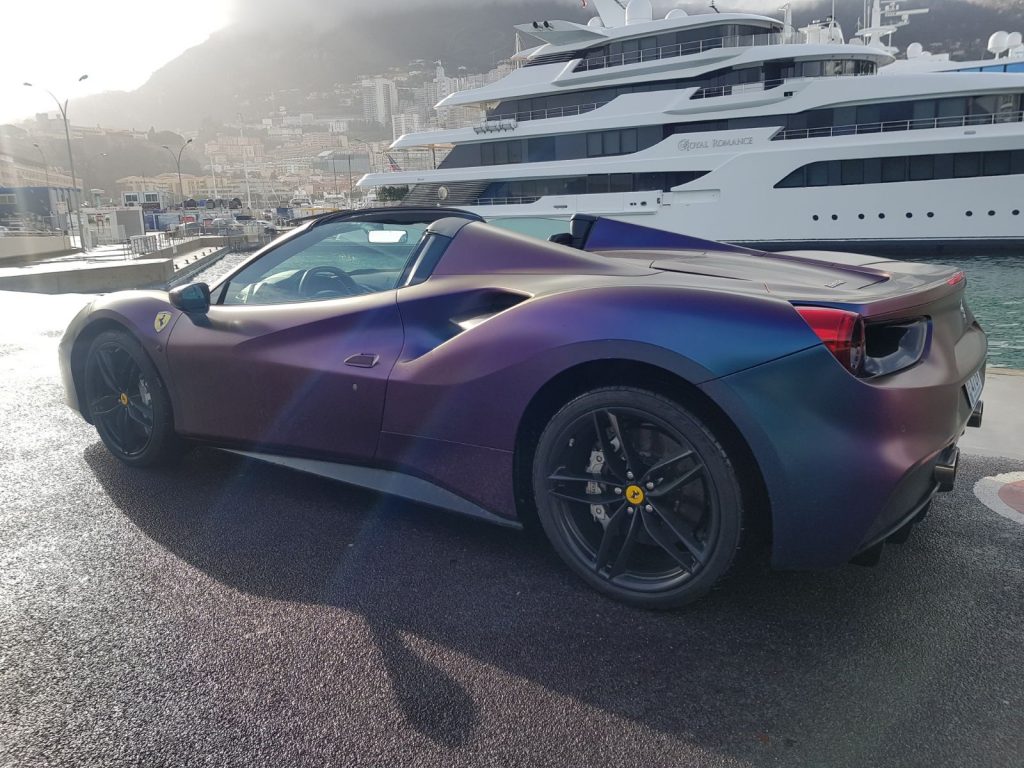 A sports car as you dream
 As soon as you start the Ferrari 488 Spider 670 hp V8 twin turbo engine, you will recognize the exhilarating sound of the monster. With each acceleration, you will feel closer to the track. Several driving modes are available, Sports and Race mode or CT OFF and ESC OFF for the most experienced. Rent an F488 Spider to experience the incredible sensations of a supercar.
For your safety, the Italian brand has optimized driving aids such as WET mode, front and rear camera, emergency braking …
Hire the prestigious convertible supercar, the Ferrari 488 to experience the performance and power of the supercar.
To book and rent a
Ferrari 488 Spider Monaco
now, please contact our MC Luxury Rental team. Our advisors are available 24/7 for any request.
We offer tailor-made services tailored to your needs and expectations, our drivers deliver your rental supercar to the location of your choice.
Our transport logistics allows us to offer our sports cars like the Ferrari 488 Spider in Monaco, France, Europe and even abroad.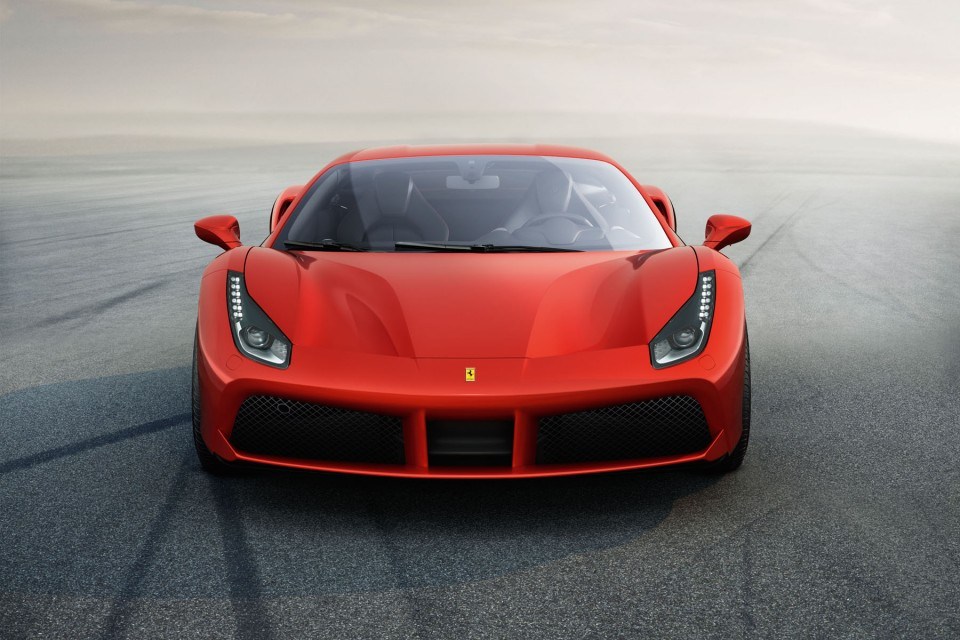 Rent a Ferrari 488 Spider
Rent a Ferrari 488 Spider when you arrive at Nice Côte d'Azur Airport or Cannes Mandelieu, one of our drivers will transfer your luggage to your luxury hotel in Monaco or Nice. Thus, you will enjoy from the first moment of your rental of Ferrari 488 convertible on the French Riviera.
Would you like to have a dream holiday during the F1 Monaco Grand Prix? Contact us to hire a Ferrari 488 Spider. You will be able to trace the famous circuit of Monaco at the wheel of this prestigious supercar and offer you an escape like that of a great price. The choice to rent a Ferrari 488 Spider is at the height of the event.
On the occasion of the Cannes Film Festival, the International Film Festival (IFF), give yourself the pleasure of shining on the Croisette. Aboard a beautiful rental supercar like the Ferrari 488, you can enjoy this much coveted event. You will not fail to meet your favorite celebrities at private parties in Cap d'Antibes and Cannes while driving your convertible sports car.
For the professional meeting of great magnitude, the Cannes Lions 2018, keep your usual standing, rent a Ferrari 488 Spider. Even when you are traveling to the International Advertising Festival, you will have an image faithful to yourself in front of visitors and festival-goers. In cabriolet mode, you can enjoy your free time to drive your racing car to Saint-Tropez where you will find your yacht.
During your holidays in Nice, renting a Ferrari 488 Spider will be the best way to discover the Côte d'Azur. Once the V8 engine of the Italian monster started, you will not want to stop rolling. You will follow the low ledge crossing the cities of Villefranche-sur-Mer, Saint Jean Cap-Ferrat, Beaulieu and Eue-Sur-Mer. Between sea and mountain, you will enjoy the driving pleasure and powerful performance offered by your rental supercar.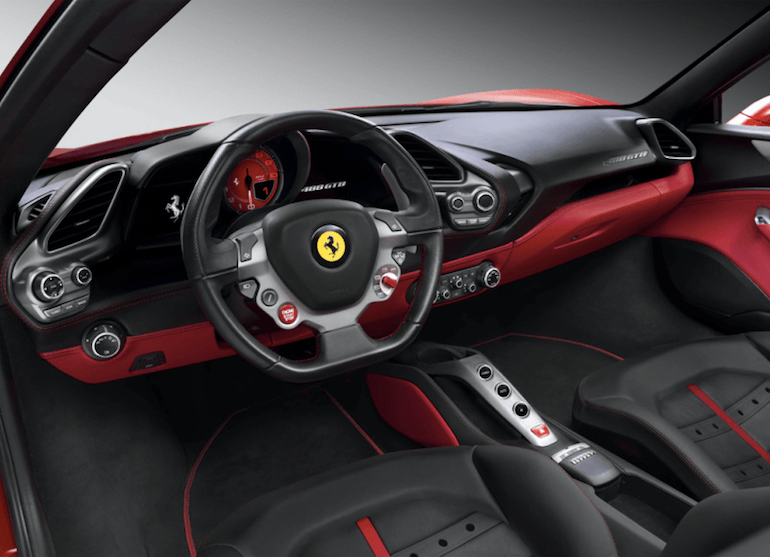 Want to embellish your trip in the heart of Luberon in Gordes? Hire a Ferrari 488 Spider to join your palace. You will take a real pleasure driving this supercar in the majestic setting offered by this provencal village, which is called "the most beautiful village in France". For your convenience, our team will be able to deliver your sports car to the Marseille-Marignane airport business terminal. Our driver will take care of the transfer of your luggage to your luxury hotel in Gordes.
Take some rest in the Italian resort of Forte dei Mami. Sea, shopping and relax. To get to the golf course, you will drive the palm-lined streets in cabriolet mode aboard your Ferrari 488 Spider rental. Rent a Ferrari 488 GTB, when you go to VIP parties, you will not go unnoticed in this Tuscan city. The Ferrari 488 Spider is the ideal supercar for a holiday rich in emotions and daily pleasures in the privileged environment of Forte dei Marmi.
Just like our customers and partners, our MC Luxury Rental team is also very excited to be able to offer you the new Ferrari 488 Pista developing up to 700 hp ! Already on order at the Italian dealer, we will inform our customers as soon as they arrive at our prestigious car rental agency.