Which car should you hire for the Rugby World Cup in France
Are you passionate about Rugby and eager for new adventures? Why not take advantage of the Rugby World Cup 2023 to combine an unforgettable driving experience with a passion for the sport in a memorable journey across France by renting a prestige vehicle from MC Luxury Car Rental.
From September 8 to October 28, 2023, France will host the Rugby World Cup, with the opening match and final to be played at the Stade de France. Held every 4 years since 1987, this event is considered the Holy Grail of international rugby. This year, France will host the 10th in history: in front of more than 80,000 spectators and before the eyes of the whole world, 600 players from the 5 major continents, divided into 20 teams, will dream of the William Webb Ellis trophy awarded to the winning country. To support your favorite team and make sure you don't miss any of the highlights, rent an MC Luxury Car Rental prestige car in just one click. We deliver anywhere, anytime, Mc Luxury Car Rental your reference for prestige car rentals. From Paris to Nice, prepare yourself for a memorable experience at the wheel of a BMW 7 Series or the imposing Land Rover Range Rover SUV. If you prefer chauffeur-driven service, let an experienced chauffeur take you away in the comfort of a premium Mercedes.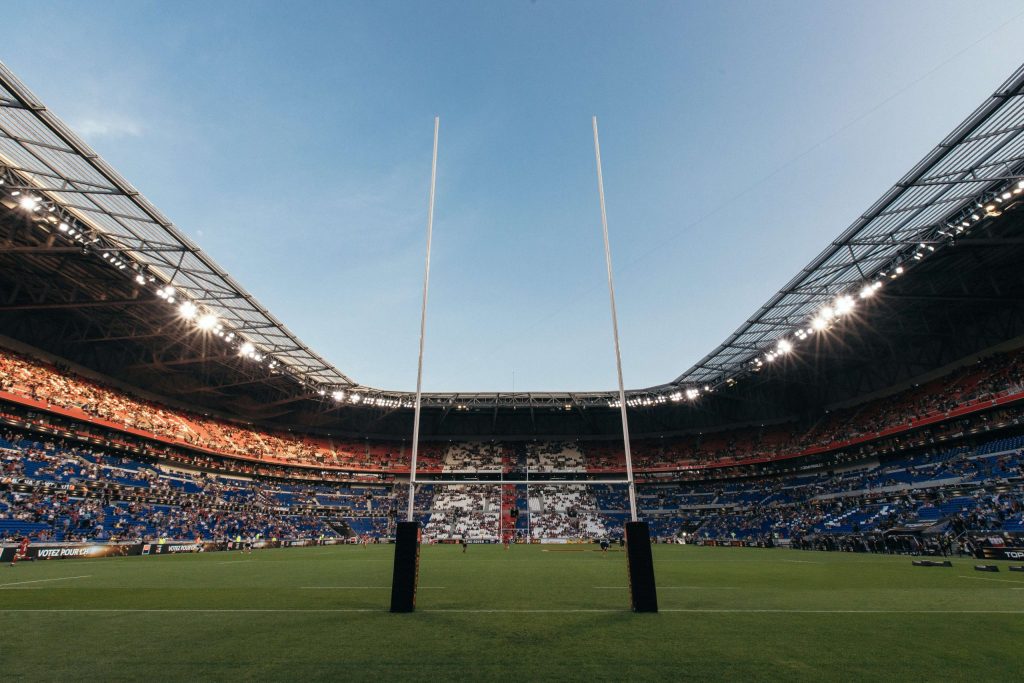 Prepare your visit with MC Luxury Car Rental, your trusted partner for the Rugby World Cup 2023
This major international event will be held in 10 host cities, from Bordeaux to Lille, via Lyon, Marseille, Nantes, Nice, Paris, Saint-Denis, Saint-Etienne and Toulouse, but with the eagerly-awaited global competition fast approaching, it's time to organize your visit with MC Luxury car Rental, the specialist in long-term luxury car rental. To get around from stadium to stadium during the Rugby World Cup 2023, make sure you don't miss a single match, and discover the riches of France with complete peace of mind, visit our website and rent a prestige car in just one click, anywhere, anytime, even for a one-way trip! It's easy: just enter your rental dates, and you'll have direct access to our complete catalog of available luxury vehicles. Click on the car you want. Your adventure can begin.
From the Stade de France to the Allianz Riviera in a rented BMW 7 Series
Get ready for a memorable journey at the wheel of this sculptural jewel from the German manufacturer. This ready-to-rent luxury sedan combines sportiness, driving dynamics, luxury and comfort, exclusive materials and confident design. Make yourself comfortable on board, where everything has been designed to make your journey an unforgettable experience. High-quality materials and craftsmanship, perfected ergonomics, well-thought-out technologies. Book a BMW W 7 Series today to experience a memorable journey and make a grand arrival at the Stade de France for the opening match between France and New Zealand on September 8, 2023.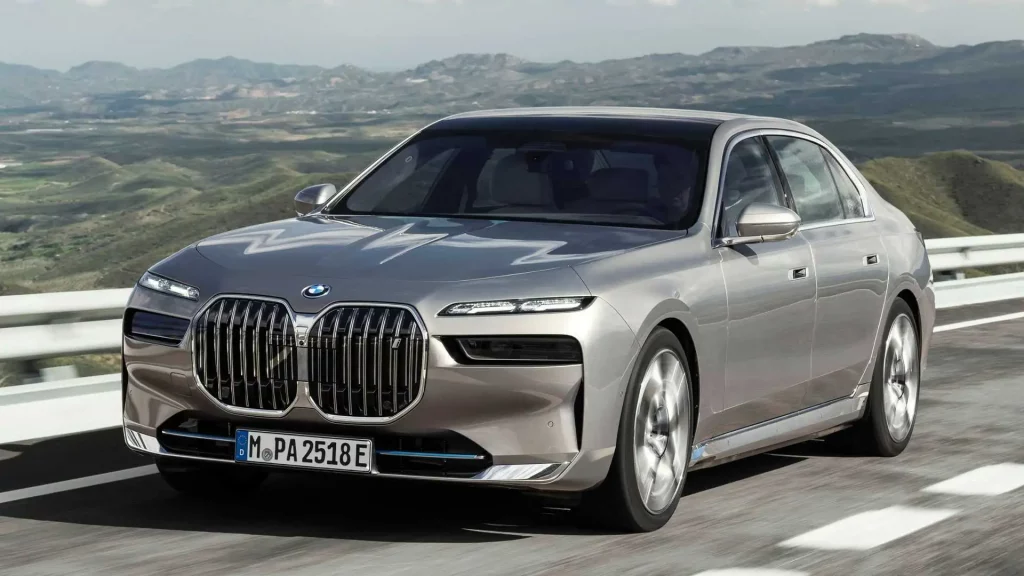 Book now your BMW 7 Series, Rental with or without driver
Let yourself be transported in the back of a chauffeur-driven premium Mercedes
Rent an 8-seater Mercedes Van and offer your rugby-loving customers, business partners or family a memorable tour of France in VIP mode, comfortably seated in the back of the most luxurious of vans, the Mercedez V-Class. The Mercedes V-Class is available for rental at all our agencies in France. Exclusive, comfortable and very practical, this luxurious minivan is ideal for discovering France from stadium to stadium. We love the modular seating layout, which gives you 8 seats in minibus mode, a limousine configuration with 2 rear rows facing each other, or maximum space in the rear to transport your sports equipment. If you need a 9-seater, look no further, we've got the solution for you. Rent your Mercedes Vito 9-seater.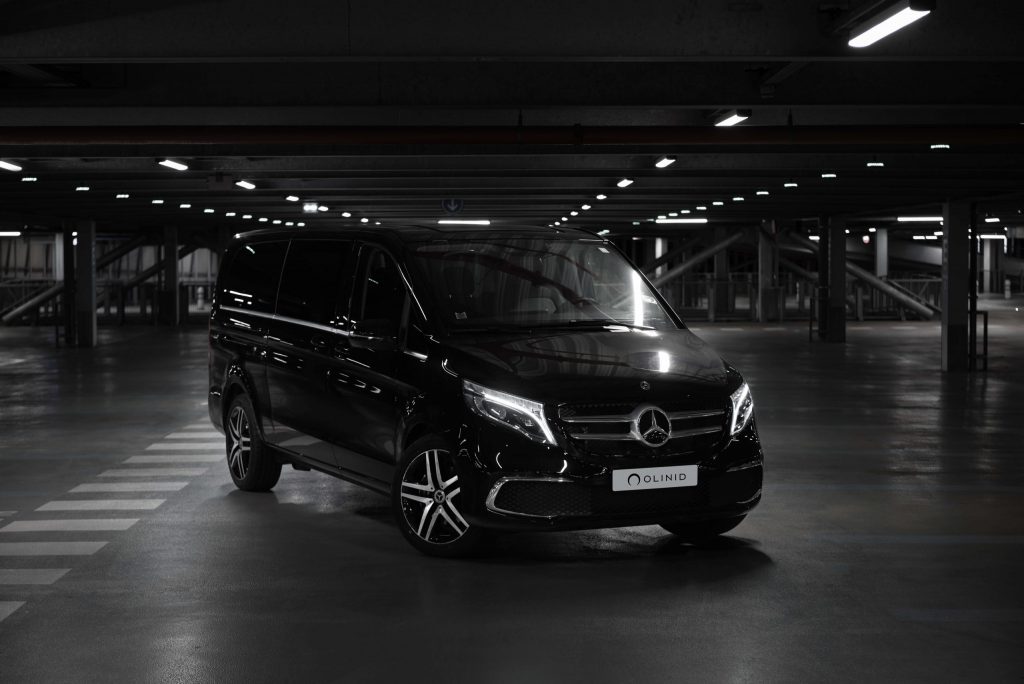 Book your Mercedes V-Class now, with or without driver
Rent your Mercedes and cross France in a Mercedes S Class, the ultimate in comfort
This sedan is a unique concentrate of technology in terms of comfort and safety. Its sleek design offers perfect proportions on the outside and unique comfort on the inside. As a passenger, enjoy reclining seats and limousine-like space for a smooth journey.
Book your Mercedes S-Class now, with or without driver On the road to adventure, rent the Mercedes G63 AMG The Mercedes G63 SUV is undeniably the most stylish off-roader! We love its unusual, slightly retro design, which appeals to an upscale, nostalgic clientele. It's the perfect vehicle for exploring the steep roads of Nice's hinterland after your visit to the Allianz Riviera stadium.
Book your Mercedes G63 AMG now
Embark on an extraordinary journey aboard a Mercedes Maybach GLS 600
Travel the enchanting roads of France in this opulent SUV, a true masterpiece by Mercedes and Maybach, offering unrivalled luxury ideal for discovering France, comfortably seated in wide, ultra-soft leather seats. Leave with confidence having rented your Mercedes Gls Maybach in Paris
Reserve your Mercedes Maybach GLS 600 now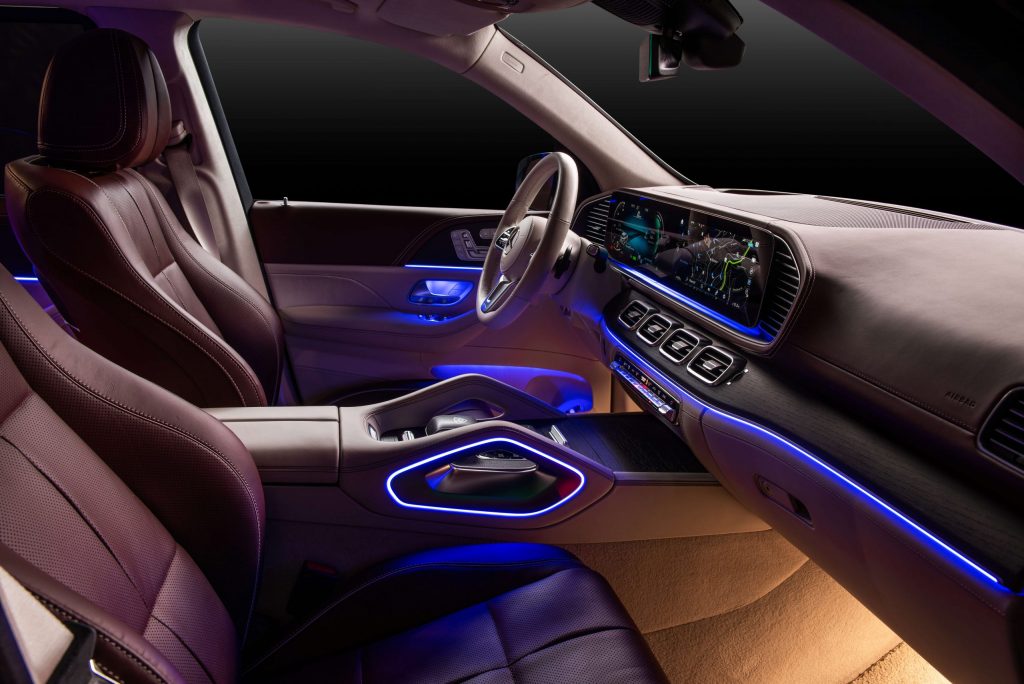 Premium service to match your driving experience aboard the new Range Rovers
MC Luxury Car Rental guarantees you a flawless organization to simplify your trip through the most beautiful cities of France thanks to its various agencies of prestige car rental, it will satisfy you by offering the best vehicles such as the new Land Rover Range Rover available for rent. We do our utmost to facilitate your travels throughout France and Europe by offering our customers the rental of the new Range Rover Sport.
Tailor-made premium service for a memorable trip
All our rental cars are delivered to you wherever you are, from our offices in Nice, Cannes, Monaco, Saint-Tropez, Courchevel, Megève, Paris… for 3 days or more, with the option of a one-way trip. Our teams, available 24/7, are trained to provide you with a premium, tailor-made service so that you can rent the Ferrari of your dreams or any other supercar available for rental.
Flexibility, reliability and punctuality are our watchwords, guaranteeing you flawless organization and the security of a successful getaway. In fact, all luxury vehicles for hire are carefully inspected, cleaned and delivered with a full tank of fuel. Every car in the prestigious MC Luxury Car Rental fleet is meticulously selected to guarantee your safety, comfort and pleasure.
Do not hesitate to click on the contact form to discover our premium service offers. We also offer a long-term rental service (LLD), reserved for private individuals residing in Monaco and for Monegasque entities. MC Luxury Rental always offers a tailor-made service, with competitive rates on the car rental market.