MC Luxury Rental is happy to be able to offer you new deals in this winter holiday season.
For our great pleasure, we are able to offer you our favorite models as soon as they are available, for your satisfaction.
Here's one already!
The Range Rover Discovery, a new model from Land Rover !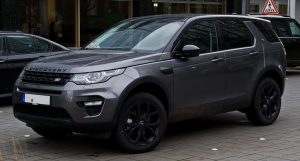 The Range Rover Discovery by Land Rover is an SUV 4×4 7 seat vehicle that is compact and spacious at the same time. The first of its new generation compatriots, and less famous than its big brothers the Range Rover Sport and Range Rover Autobiography, the Discovery is no less attractive and highly capable.
In its most recent version, it has the same interior as a Range Rover Sport and will distinguish itself most by its rear-end restyling, including the new LED outlined lights.
Like any other good 4×4, the Discovery is able to overcome any obstacles with surprising class. At ease on sandy tracks or snowy roads, it will enable you to take to the streets in full serenity.
Whether you're leaving from the Geneva international airport or from the Lyon Saint-Exupery airport to go to splendid Alpine ski station of Megève to get some mulled wine, or Meribel for a nice raclette, or even a delectable stone grill (form of barbecue) at the bottom of the Courchevel 1850 slopes.
If you prefer the Swiss Alps, we recommend the delicious hot chocolates of Verbier station, or the fondue of Gstaad, or if none of the above interest you, try your luck at St Moritz.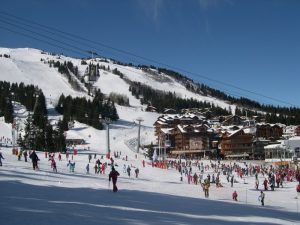 Back to our SUV, its qualities being much more varied than what we previously mentioned. It will have no trouble sauntering through traffic on the Croisette in Cannes, or the Champs-Elysées in Paris.
If you are scared of driving in the tight constricts of Nice and its old roads to get to the Nice Côte d'Azur airport then take a deep breath and let all the technology at your fingertips assist you there: 360° camera, dead-spot detectors, front and rear radars, park assist and much much more.
All that is left to say is for us to wish you "Bon voyage!" and don't forget your seatbelts!