Every year Monaco hosts the famous Formula 1 Grand Prix which is eagerly awaited by motor racing fans. It is an exceptional day attended by hundreds of thousands people to admire this prestigious race where you will have the opportunity to watch the world's best drivers compete for victory. For the year 2022, the race will take place on May 29th and the practice sessions from May 26th to 28th.
This emblematic circuit between the city and the sea, crosses for the 79th consecutive year the famous tunnel and runs along the section of the Pool with its diving board well known throughout the world today.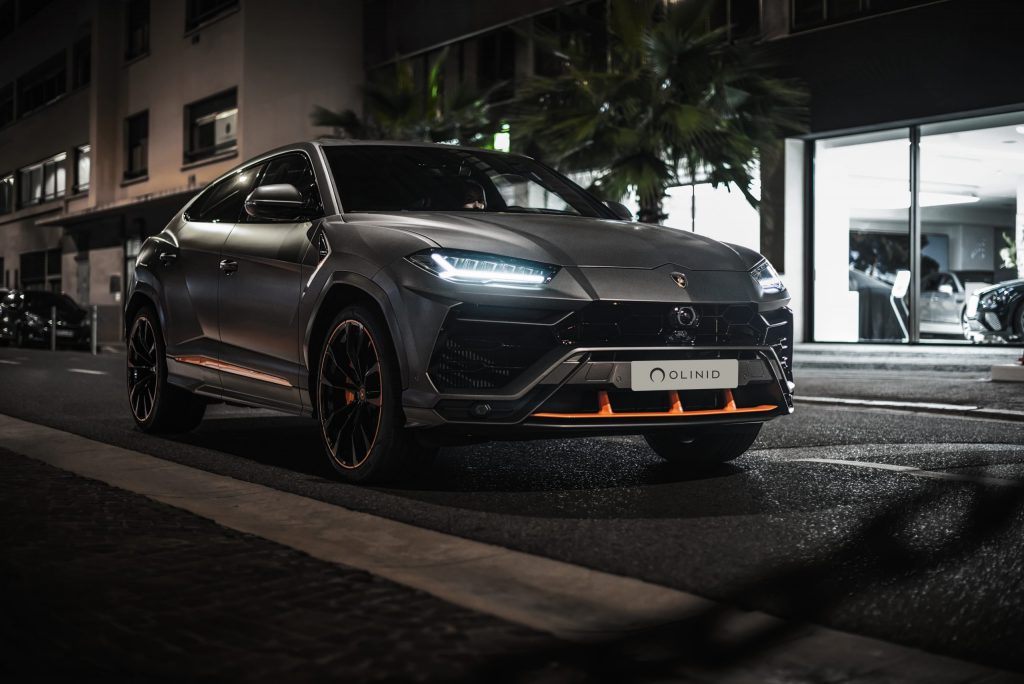 In a Lamborghini for the Grand Prix
To get to this event, rent an MC Luxury Rental car. Meet your luxury rental car on your magnificent yacht parked in Port Hercules to be in the front row and feel the vibrations of these super-powerful Formula 1 cars. We offer you our Lamborghini Urus for hire, this exceptional SUV will make its 650 HP engine echo through the city of Monaco with its raucous and cavernous sound. All it takes is a little acceleration to make it roar.
The Corsa mode will impress your friends and family with the performance it offers during your stay, just be careful not to think you're an F1 driver. The design of this Supercar rental impresses with its very square and symmetrical lines that give all the virility to this automotive wonder. This top-of-the-range rental SUV imposes its style everywhere it goes, and its imposing size and charisma will not go unnoticed in front of the Casino de Monte-Carlo.
Inside the cabin, discover the space that this Supersportive offers you. A great asset as it combines a super-powerful vehicle and a family car. You will find 4 seats available for your friends and family.
For those hot summer days, Lamborghini has thought of your well-being by installing ventilated seats, if you want to escape after the race in the surroundings.
The Lamborghini Urus has a 616-litre boot to accommodate your luggage. Enjoy your stay in Monaco with this luxury sports car for hire.
Experience this event with your staff
For a business trip to the Monaco Grand Prix with your collaborators, MC Luxury Rental offers you Mercedes Class V rental cars for transfers between your hotel and the VIP area where you will admire this prestigious car race.
Our rental Vitos can accommodate 7 people including the driver. The first row of rear seats are installed on a rail that allows the seats to be slid into a facing or longitudinal position. This will allow you to have more intimate discussions with your colleagues and associates. The interior and exterior design is modern, with strong lines that give this luxury minivan its charm. Its highly developed technology allows this vehicle to host a very intelligent system ensuring you an irreproachable safety on board this top-of-the-range Class V. Driver assistance is built in to ensure that you and your team have a smooth ride in this Vito.
Drive to Monaco in a Porsche
For this weekend of racing and pushing the limits, we have a Porsche 911 for rent in our prestige car portfolio. This sporty car will give you the impression of being in a Formula 1 car thanks to its power and dynamism. It can go up to 300 km, which is enough to make you shiver.
Its timeless lines and curves make the Porsche 911 a timeless and recognisable vehicle. To enjoy the Mediterranean sun and blue skies, open your Porsche 911 rental and enjoy the southern landscape with your face to the wind.
MC Luxury Rental services
MC Luxury Rental is available 24/7 during the Monaco Grand Prix, to make your short or long stay unforgettable. Our premium MC Luxury Rental service will deliver your rental car to the location of your choice, in front of your hotel, your yacht, at the foot of your private jet or in front of your main or secondary residence. We deliver throughout France, Monaco and Europe. For the return of the cars, we are available to recover the vehicle where you wish it, you have the possibility of making a one-way ticket and to leave us the car in a different city. Pick up your rental car in Monaco for the Grand Prix period and drive to a new destination like Cannes, Saint-Tropez or to Switzerland, Italy or Spain.
The MC Luxury Rental team places great importance on the maintenance of its vehicles by carrying out checks after each rental. We prepare our rental cars by cleaning them before and after each rental so that during your stay you feel like you are in a new vehicle and enjoy every moment.
See you soon on the Monaco circuit