That's why our company MC Luxury Rental offers to rent it.
Indeed, as a professional car rental short and long term, we are able to satisfy all your desires.
Comfort, sportiness and luxury are the three words to describe this wonder when it comes to cars. In order to satisfy all our customers and partners since 2010, we offer you to hire all kinds of Porsche 911 models.
The Porsche 911 coupe, a classic of the German brand. Elegant and sporty, ideal for all situations. The Porsche 911 coupe will delight you for your business travels in Monte Carlo, Monaco. Opt for the rental of a Porsche 911 coupe.
The Porsche 911 convertible is absolutely the cabriolet to rent for this summer 2018! Offering an unequaled driving pleasure, it will allow you to enjoy the sun of the Côte d'Azur during your stay in Cannes for the International Film Festival. The Porsche 911 convertible will become your best ally during your family vacation in Saint-Tropez.
As we all know, the Porsche car manufacturer is mainly known for its most outstanding engines.
Our company MC Luxury Rental and its team are pleased to introduce you to incredible engines that are constantly evolving. You will drive a Porsche GTS, Turbo, Turbo S, GT3.

Rent a Porsche 911
Since the year 2016, the Porsche 911 Carrera and Porsche 911 Carrera S have adopted the Turbo, leaving behind the atmospheric engine. When you rent at MC Luxury Rental, you benefit from a more spontaneous response to each acceleration thanks to the PDK gearbox. Rent a Porsche 911 Carrera 4S developing up to 420 hp, it also has the technological advanced biturbo engine.
Enjoy in Saint-Tropez the power and performance of the Porsche car dealer. The Porsche 911 Carrera S cabriolet will be the perfect rental car for your relaxing stay in Gordes.
Rent a Porsche 911 convertible GTS, the sporty car with determination without flaw. At the wheel of this rental car, you discover the identity of the Porsche brand. Find the perfect opportunity to hire this sports car. This could be during the Monte-Carlo Rolex Masters 2018 tournament for the ATP World Tour.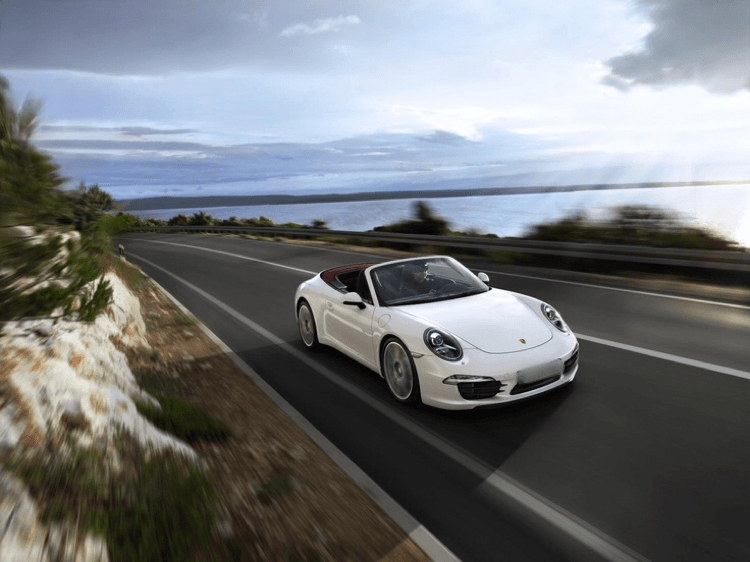 Porschiste, do not hesitate to rent the car of your dreams, the Porsche GT3. Let yourself be impressed by its atmospheric flat-6. A special event such as the Monaco Grand Prix Formula 1 or the Top Marques Lounge at the Grimaldi Forum could be the ideal event for the rental of this prestigious vehicle.
For all reservations, we offer our bespoke delivery service of the rental vehicle. Delivery and recovery take place at the place of your choice.
Our drivers travel to welcome you with your Porsche rental in international airports (Nice Côte d'Azur, Milan Malpensa, Marseilles Marignane, Lyon), heliports (Monaco, Forte dei Marmi), harbor (Monaco Port Hercule , Cannes Port Canto, Golfe Juan, Porto-Vecchio), luxury hotels and palaces (Gordes, Saint Jean Cap Ferrat, Marbella, Barcelona), private homes (villas)