From 14th to 22th April 2018, participate in the ATP World Tour Masters 1000 European Tennis Tournament.To facilitate your travel in this event, our luxury car rental company, MC Luxury Rental, offers to rent / hire a car.
On the occasion of this key event, the Monte-Carlo Rolex Masters 2018, we put at your disposal our luxury car fleet.
As soon as the weather arrives on the Côte d'Azur, you will enjoy driving in a convertible sports car such as a Ferrari 488 Spider, a Porsche 911 Targa or a Lamborghini Huracan Spider. A major sporting event on the exceptional plateau of Monaco, which hosts each year the best tennis players in the world.
Lovers or fans of tennis, keep your usual standing and escape aboard an elegant automotive convertible like Bentley GTC or a Rolls Royce Dawn. Come meet your favorite tennis players in a dream setting. The clay court courts hosting the Championship Tennis Tours offer a panoramic view of the Bay of Monaco.
Venus between supporters of Rafael Nadal or Roger Federer? Book now for hire a luxury van, Mercedes-Benz V-Class or a Volkswagen Caravelle, to accommodate up to 9 people. Drivers and passengers will be delighted aboard this prestige minivan / van rental. You will discover during your escapade in Monaco, the famous Place du Casino of Monte-Carlo.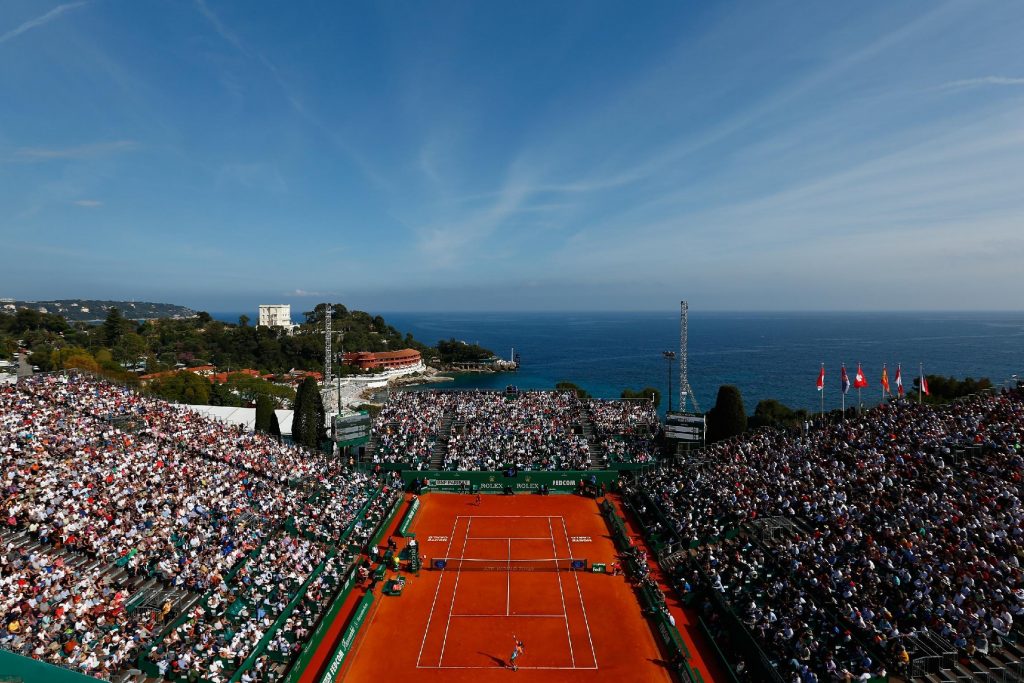 Rent a luxury car
Enjoy a high-end service and enjoy every kilometer driving Mini Cooper S cabriolet, a Mercedes-Benz E-Class cabriolet or an Audi A5 rental cabriolet. Nothing like renting a convertible car to enjoy peacefully the first rays of sunshine of the Principality of Monaco, by visiting the stands of the Monte-Carlo Rolex Masters 2018.
You will travel with comfort and refinement in a Range Rover Sport (4×4 latest generation), an Audi Q7 (7 seats) or in a BMW X5. Give yourself an ultra-luxury 4×4, rent a Bentley Bentayga or a Lamborghini Urus. Do you prefer to rent the imposing Mercedes-Benz G63 class? Just choose, our MC Luxury Rental team takes care of the details. Renting a luxury SUV will be ideal for your well-being during your travels to the legendary tournament.
Opt for the oldest limo, the Mercedes Benz S-Class 2018, or choose the sumptuous BMW 7 Series or the Rolls Royce Wraith. For these sedan type vehicles, it is better to leave the steering wheel to your private driver and take a seat at the back of the rental car. Your driver will take you to the unique and beautiful site where the Monte-Carlo Rolex Masters takes place.
Want an optimal comfort, space and power? Rent an Audi RS6 Performance or a Porsche Panamera Turbo Break at MC Luxury Rental. These sports cars perfectly combine the essential qualities for a rental car. While browsing the Monaco F1 Grand Prix Circuit, you will feel the power of the V8 petrol engine.
This international event, organized by the SMETT (Monegasque Company for the Exploitation of the Tennis Tournament) and rebroadcast on television in the 5 continents is an opportunity to offer you your dream car.
Once your tickets are purchased at the Monte Carlo Country Club box office or reserved on the Internet, you only have to rent your premium car, it will allow you to be completely independent during your stay in the prestigious Principality of Monaco.
Do not miss the opportunity to attend the 1st big tournament of the European season.
Our MC Luxury Rental team, will be available to deliver the rental car you have booked at the location of your choice, Nice-Côte d'Azur Airport, Monaco Heliport, Hotel in Eze or Cap d'Ail, Villa in St Jean Cap-Ferrat …
Feel free to use our luxury car rental services throughout the French Riviera (Nice, Cannes, Saint-Tropez), on your favorite winter sports resorts (Courchevel, Megève, Val Thorens, Gstaad, St. Moritz), or in hopping cities (Paris, Lyon, Gordes, Milan, Forte Dei Marmi, Venice, Barcelona, ​​Geneva)